The Craft™ of Teaching Yoga in Ubud, Bali, is a ten day 100-hour yoga teacher training immersion.
This expansive yoga submersion can support you as a yoga retreat, continuing education credits, or the first half of your 200 RYT yoga certification.
The Craft explores four overarching themes that guide us through the training experience. These meta-concepts enrich our relationship with ourselves and our interactions with everything in our lives. Through the felt experience of each concept, we increase our capacity to lead as yoga facilitators. We awaken, we flow, we expand, and we integrate. We emerge from this training transformed, yet closer to our selves than ever before.
the Bali schedule
January 12 – February 15, 2019
The training schedule for the Craft in Rome is structured in an immersion format. We meet five days a week for five weeks on Monday to Friday. We will have Saturdays and Sundays off, All training sessions are at the beautiful Zem Yoga Studio in the heart of Rome. Additionally, as a Crafter, you are invited to optional yoga field trips and exclusive yoga experiences throughout the training, as well.
Mondays 9:00am-6:00pm
Tuesdays 12:00pm-7:00pm
Wednesdays 9:00am-6:00pm
Thursdays 12:00pm-7:00pm
Fridays 2:15pm-6:15pm
In addition to our in-person learning sessions, Crafters are required to take weekly yoga classes, read in-depth texts, and respond to written homework prompts to attain their yoga certificate.
Awaken to the all-knowing wisdom that resides within; this same intelligence aligns effortlessly with the incessant teachings of our perceived reality.
January 28 - February 3, 2019
Crystallize your reality, illuminate the illusion of imperfection, and come to realize the impossibility of your fragmentation from the whole.
Dive into the boundless world, taste your formlessness, witness yourself from a meta-perspective with unlimited possibility.
Expand your awareness and practice genuine appreciation for all the trials and tribulations that came before to mold you into who you are right now. Realize the agitations in your life are the gateway for the expansion of your next evolutionary self.
We are two liberated souls enraptured by the wonderment of existence. We craft our every day lives through the lens of yoga philosophy, and we co-create an environment with our students that reveals the wisdom in the ancient texts: you are already whole. We allow our students to experience this simple, yet profound, fact through radical embodiment, rich discussion, and the practical application of lessons. We share yoga asana, ritual, contemplation, breathing techniques, and our connection to nature to guide our students in The Craft. We cannot wait to explore the vast inner landscape with you.
I, Adrienne, am an Indiana-girl living a life I never thought possible. Some say I am a pioneer in the fitness industry, but I'm just a dreamer fiercely dedicated to living with purpose and heart-felt intentions. For the longest time, I sought happiness outside of myself. I kept shifting and changing everything about my external environment in hopes that my inner world would feel better. Through yoga, I long-last found the peace I desired. I remembered my perfection, and by loving myself entirely, I became empowered to share my lessons with others. The yoga philosophy and teachings are my confidant, a trusted friend that illuminates my shadows and pushes my barriers beyond comprehension into pure potential and expansion. // adrienne's website
I, Eric, live by the philosophy that I can only live my life to my limited capacity allowed by my experience. That is, the potential of my circustances of my life are mere constructs of my past, present, and thoughts for the future. Thusly, I practice never to take things personally because I understand that everyone has different expectations of the world. And it is for this uniqueness that I dance and revel in the varieties of life. I say, the commonalities we identify within our relationships are comforting and familiar, indeed, but finding inspiration in diversity is what paves the road to self-expression. I yearn to share yoga because it illuminates my path as a sentient being, and I am humbled and inspired, grateful for my life of learning and love. // eric's website
featured mentors
We believe in abundance and we love to celebrate the endless cycle of learning through teaching.
The Craft changed my life!
It's more than a training to become a yoga instructor (that's a given), it's the opportunity to grow as a human, living on the edge of your skin: body, soul & mind. I made incredibly close friendships & dug deep within myself to push beyond comforts & into potential & take creative risks.
Adrienne's creative vinyasa flows are passionate, embodied & empowering for everyone. The classes are accessible while still offering a challenge to strengthen & stimulate the mind. Do it, just sign up already! It will be more than you anticipated a training could be.
-Ashley Zimmerman, Spring 2017
hands down the training I would choose
I served as a mentor during The Craft in 2017. As an RYT 500, if I were to start my training over again, this is hands down the training I would choose. The quality of teaching that emerges from this program is incredibly impressive. I feel lucky to have been a part of this beautiful training.
-Chelsea Bird, Spring 2017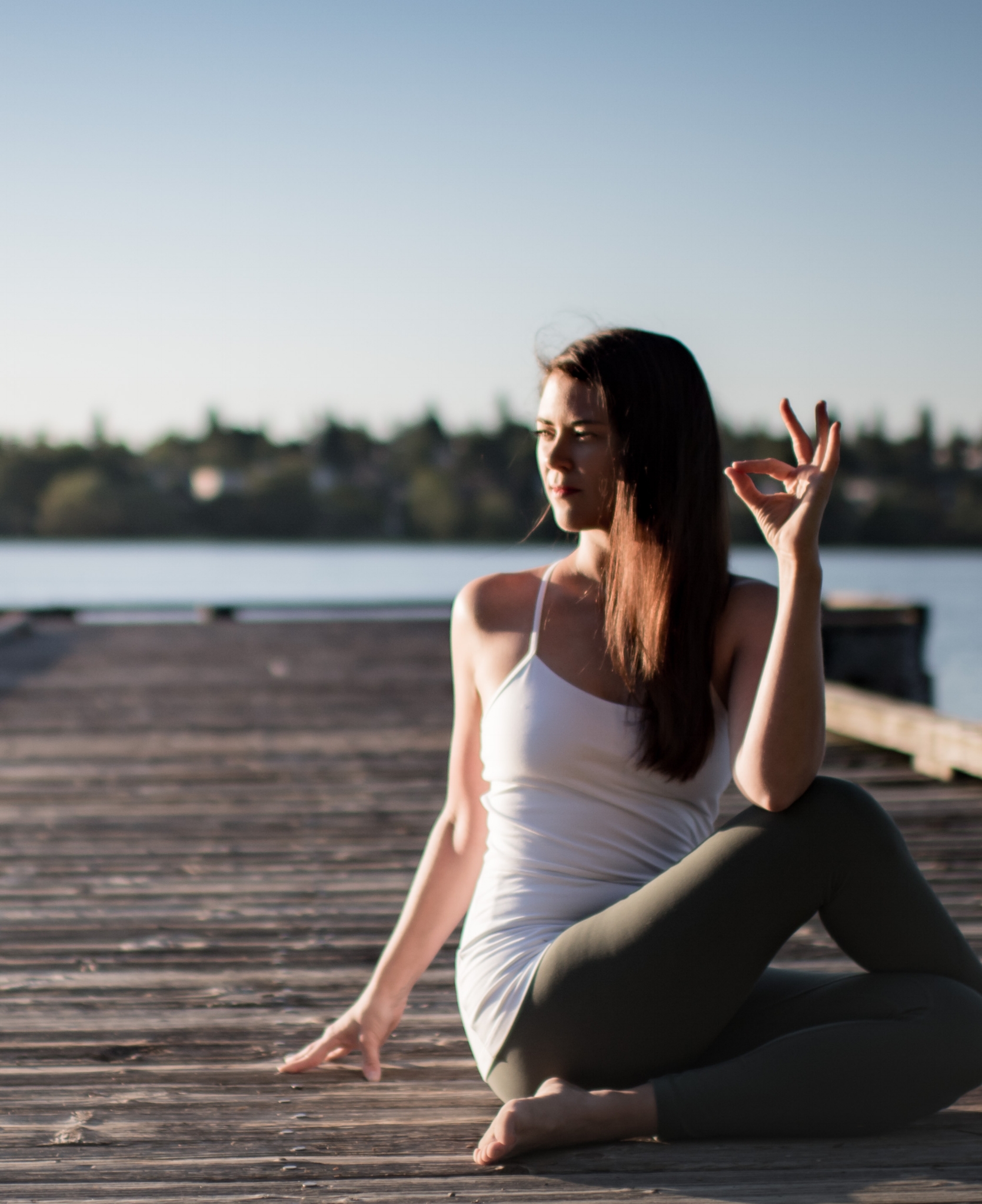 So yes, do it. Absolutely.
I was in The Craft in winter/spring of 2017.
You should choose this YTT program if you meet the following:
1. You want to learn from some of the best instructors in Seattle
2. You want to expand your yoga network and make wonderful, supportive friends
3. You crave a safe space for personal development, challenge, and recreating the lenses through which you see yourself and the world
You will receive all of the tools you need to learn how to teach a gorgeous vinyasa class, be supported through the program's mentorship component, and make lifelong friends in the process!
-Kristin Spaans, Winter 2017
The Craft of Teaching Yoga is THE program to choose!
I completed my 200 RYT program in April of 2018 and began teaching immediately. But learning to teach a class is a small part of this training - the work is about going deeper with the self and uncovering our veils. The reading each week continued to awaken our minds and guide us to go deeper into this journey. In this program you have the opportunity to learn from other guest yogis allowing exposure to other learning styles and perspectives.
The structure of the program is laid out in a way that it flows so perfectly with the learning and progresses seamlessly. Our weekly rituals were my favorites part of the week and something so sacred to each kula. The levels of support from your buddy to mentor and family and from Adrienne in Eric allows for each individual to be supported in a way that is unique to them.
The most miraculous part of this journey for me - I went over 160 days migraine free, the longest I have ever been free from migraines in over 30 years. This work is good. Allow yourself to experience it!
~Sarah Schulman, Winter 2018
tuition
early bird rate (non-refundable €300 deposit due before Nov 15, 2018): € 1,195
self-investment after Nov 15, 2018: € 1,300
Tuition includes unlimited yoga classes at Zem Yoga Studio, the Craft teacher training manual, tools to lead intelligently sequenced vinyasa flow, yoga playlisting skills, mentorship coaching, RYT 200hr Certification (upon completing certification requirements), and all the warm fuzzy feelings.
Tuition does not include flight, lodging, credit card fees or a few required readings.
Still with us? Fantastic! Please apply below, and when approved, you can reserve your spot with a non-refundable €300 deposit. Full balance due by January 12, 2018. All payments are non-refundable.
On a budget? It's all good. Click here to explore payment plans!
ready for this? apply below!
Taking the seat of a student requires humility and spiritual bravery. It means tuning into yourself to develop the spiritual–stamina and flexibility to confront and understand your limitations and biases to endorse a life full of compassion and self-love. This self-love is a love that heals, sees holistically, and gives unconditionally, necessarily broadening your scope of understanding for the benefit of all living beings.
Yoga teacher training is a transformative and powerful experience. If you have hesitations or questions, just reach out to us. Send us an email by clicking here. We would love to talk on the phone or meet for a cup of coffee or tea and talk about your life goals and yoga and how the Craft will help you along your journey.
If you feel great about it, then please apply below! We will respond to your application in 3-5 business days.
Yay, yoga!
all rights reserved.
graphics, web design, & logo by rabena design